OUR COLLECTION OF NEW & CONSIGNED ITEMS
---

We believe that old is gold; that's why we have an excellent selection of vintage finds that are sure to take you on a nostalgic journey.
---

It brings us great pride to support the local artisans and feature their one-of-a-kind creations.



---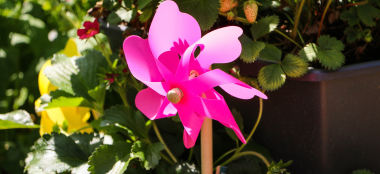 Whether you're looking for a special piece to add to your entryway or a charming accent for your garden, we have everything you need to create a beautiful, welcoming home.
---
---
Our photos represent a selection of our offerings — please note that actual products may vary in store.
---
ENTER AS STRANGERS, LEAVE AS FRIENDS
---
As Milford's Best Kept Little Secret, Miss Dallas' Shop is here to provide an unforgettable shopping experience. Our store boasts 4,000 square feet of new items from carefully chosen suppliers, local artisans, and consigned pieces — all of which have been specially selected for you. From the modern to the classic, bohemian to rustic, Miss Dallas' offers something special for everyone. Whether you're purchasing a one-of-a-kind gift for a loved one or looking for something to spruce up your home décor, we're sure to have a piece that will bring you joy and make a lasting impression. We'd like to be your go-to source for unique items that stand out from the rest. Come in today and explore our extensive collection!
---

---
WHAT OUR HAPPY CUSTOMERS ARE SAYING ABOUT US
"Miss Dallas' Shop is a fabulous place to visit. There are so many quality and unusual items to see. If you are looking for a gift or something to decorate your house with, you will find it there. The owners, Linda and Jerry, are absolutely wonderful, warm and welcoming people. Miss Dallas' Shop is definitely worth a visit."
- Joseph T.
"I had such a wonderful experience shopping today. The lovely owner and her husband helped me pick out some wonderful garden gifts for a family member's birthday. Can't wait to go back soon!"
- Jess B.
"What an incredible store full of treasure! We had a wonderful time and found great things to take home!"
- Michelle R.
---
Discover the Latest Home Décor News and Trends
---

---
At Miss Dallas' Shop, we are passionate not only about providing exceptional retail experiences but also about giving back to our community. We believe in supporting charitable organizations that make a real difference in people's lives. To that effect, we are proud to support the town of Milford, CT, Food 2 Kids, and numerous other institutions through donations, sponsorships, and fundraising. By contributing to these organizations, we play a vital role in creating a better and more compassionate world. We invite you to come in and help us support our community by shopping with us today. Thank you for helping us make a difference!
---